Hey Everyone,
My name is Simon. I'm a Vedic astrologer with two big secrets: I have spent the last 12 years researching how to help people find their purpose AND how to accurately and profitably predict sporting events.  In every other aspect of astrology I'm average at best- I know precious little about forecasting earthquakes, or how to tell you the number of brothers or sisters you have like some astrologers can. My gift is the ability to zero in on your life purpose and "hack" into your personal OS- the operating software of your soul, to reveal why you're on this planet. My other passion is sports investing, and I have made literally thousands of bets on sporting matches using my proprietary system and won tens of thousands of dollars doing it.
In the past, I have shared my system for finding your dharma – purpose in life-   in weekend courses and in my comprehensive, year-long Dharma Type Certification. But I have never to date shared my full system for how to accurately and profitably predict sporting events. Events like this…

… where a single bet of $55 earned $4,178 in a few hours. Events like the Belmont Stakes, where I predicted the unlikely winner – a long shot named Creator, whom NOT ONE among dozens of experts picked to win. And as a bonus, I also picked the second and third place horses– a complete trifecta. The next day I presented the winning tickets at the International Jyotisha Kumbha Mela astrology conference.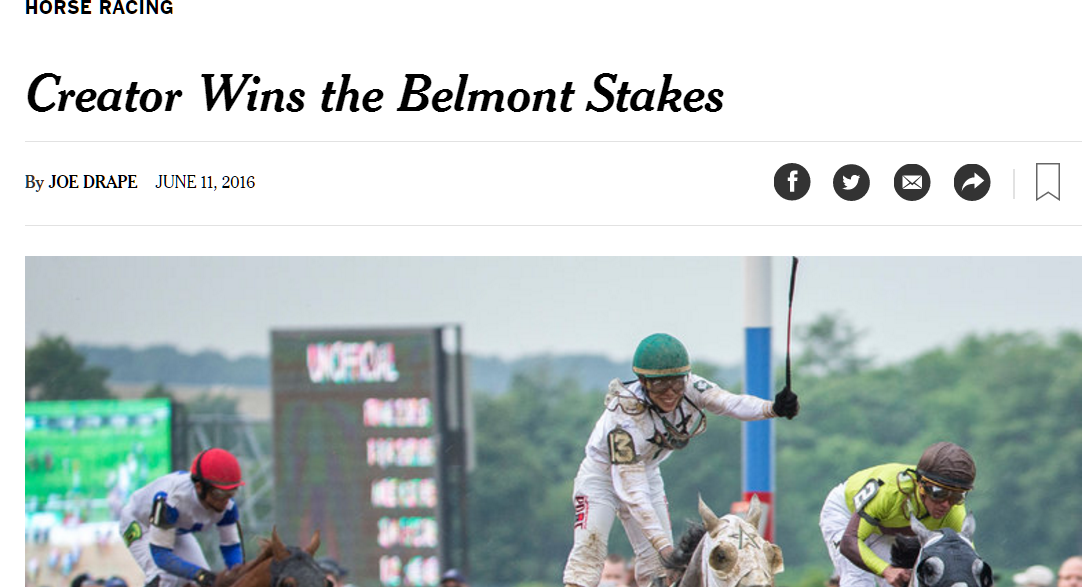 While I've shared my techniques for finding dharma with the public, I have resisted teaching the nine techniques I use to accurately and profitably predict sporting events because sports astrology is not for everyone. Speculation can be a dangerous game and potentially addicting. I've written about this at length in my forthcoming book, Gambler's Dharma, and it is something we discuss thoroughly in my course. But let me tell you what changed my mind:
One day, as my wife was leaving for a road trip to New Mexico, I asked her to wait while I pulled the chart to make sure she would be okay on the 7-hour ride.  Right there, a technique I normally use to find winners and losers was staring me in the face telling me she would face major obstacles. If this were a game I could easily predict a winner- but this was 'real life'- and I knew that if she left at that time she would face serious problems.
 I begged her to wait a half hour- but she said "No, honey I have to go now!" I then pleaded for her to wait at least 10 minutes so the worst of the problem cleared off. Fortunately she did, since she had seen astrology work over and over, including helping find a lost wallet, jewelry, and other items.
Two hours later, I got a call: "I'm caught in a heavy rainstorm and visibility is almost nil. I hit a rock on the road, but thankfully it disintegrated and the car and I are okay! It was really scary- I thought I would be stuck here on the side of the road! Anyways, I'm going to sit this out before I move on."
I said a prayer, thanking my lucky stars- and astrology- that it wasn't any worse than it could have been. That's when I decided it's time to share what I knew with the public. I decided to open up the same secrets I use to predict sports outcomes and share them with you, since THE VERY SAME TECHNIQUES  CAN HELP YOU PREDICT EVERYDAY EVENTS– from which college your kids should attend, to which is the best stock to invest in.
Since then I have applied these methods to countless real-world situations, and seen them work time and again.  

Even if gambling or sports prediction is not for you, there are so many ways to use this knowledge in your life.

 In fact, I do not want you to just use these techniques to predict sports. Consider that sport is a proving ground, but the real race is beyond its enclosures- in the arena of everyday life. In fact some of the 20th century's best Vedic astrologers, like K.S. Krishnamurty and Sheshadri  Iyer, used horse races to test their techniques, showing that

astrology can work even in the black and white world of wins and losses.

They later used those techniques to benefit humankind with their predictions.
For the first time ever, these  techniques will be available to you in my one-of-a-kind course, WINNING WITH VEDIC ASTROLOGY: Choosing Winners and Losers in Sports and Life
Here is what you will get in this Live 9-Week Program:
A-Z instruction in the 9 secret techniques I've discovered and tested- moving from the most basic methods to complex point systems that reveal  the score difference in a match!

How to apply everything you learn to daily life, from planning a marriage to finding the best time to start a business.

Top secret techniques for choosing between multiple options, such as stocks, horses, schools to attend, or even marriage proposals! 

Know exactly when to predict (and invest!) and more important, when NOT TO, based on your birth horoscope and transits.

 Western astrology techniques that work… the cream of the crop methods used by Western astrologers to give you a DOUBLE ADVANTAGE in predicting sports outcomes

Includes PDF course handouts and homework assignments to keep you on track. All classes are recorded and downloadable for later viewing. You own your classes for life. But that's just the beginning..

Winning With Vedic Astrology comes with these Bonuses:

For Western astrologers or those who need to bone up on the basics of Vedic Astrology, you will receive kick-start classes to get you ready for the main event techniques in Winning With Vedic Astrology. This is a $300 value that ensures you get the most from our program!

An introduction to the world of Sports Investing, its pitfalls and practices. ($180 value). Like investing in the stock market, sports investing can be a viable option for a select few.My goal is not to teach gambling, but to show you how it's practiced so you have a healthy respect for this potentially dangerous practice.  Sports Investing explained- to help you avoid the major mistakes.

One on One coaching and follow up. ($150 value) If you need help understanding particular concepts, or just want to review your own chart, or counsel with me on upcoming predictions, you get an individual session with me at no extra charge. I rarely do readings these days, because I give my students first and exclusive access. I am here for you one on one. 

Special discount on professional Vedic Astrology software ($90 value). As a student of Winning With Vedic Astrology you are eligible for 30% off the top astrological software that I use for every technique in the course.

A $995 discount towards Dharma Type Certification 2017. I've never given that kind of deep discount on my elite-level dharma course, but I'm offering it to you one time only as students of Winning With Vedic Astrology.  

That's over $1,700 in bonuses! Join me for this one-on-one journey into the heart of Vedic Astrology. I originally planned this course to be $4,500 and to offer tons of bonus value. I'm keeping the bonuses, and have brought the enrollment down to $995 for the entire 9 weeks plus. Click here to enroll:

When students begin to study Vedic Astrology they often tell me: "I'm not really good at math" or "I'm not sure how much I can memorize" or "I'm not actually intuitive- does that matter?" But by a few weeks in, they're amazed at how much they are able to see using just the chart and some simple techniques. I invite you to join us on this journey into the heart of Vedic astrology, where we will learn invaluable wisdom that will allow you to:

Diagnose "Fixed, Mixed, and Non-Fixed Karma"

Know exactly when to predict and when to lie low- the rules of astrology in the modern era

Understand the best Western astrology techniques for sports prediction… and how to pair them with Vedic astrology for maximum power.

Know the difference between Physical Strength, Skill, Motivation, and Luck–

and which people or teams have which on their side. 

Know exactly how to use the Navamsha for split-second forecasting (this is how I saved my wife from a terrible experience on the road)

Know how to locate and interpret the fixed stars for deeper insight into any event. 

The same star the three Wise Men followed can also guide us to victory! 

 

Know how to find the Secret Sounds in any chart to see if a person or team is fated to have their name on the marquee.

Intelligently use Sublords for precise prediction. This Krishnamurty technique is a life-saver: it helped explain why some matches turn out opposite of how they appear in the chart. I was lost before I discovered this. 

Know how to use Ruling Planets – a super-practical and deeply-spiritual technique from K.S. Krishnamurty.

Know how to assign points to each technique so you can be meticulous in your predictions

Know when to use a game chart and when to use Horary (Prashna) techniques. 

And much, much more..